Groundworks & Civil Engineering Services
Due to our vast skills and expertise, Advanced Paving and Construction are able to fulfil all of your drainage needs.
Whether you require a simple man-hole or full-drainage system, our highly skilled and professional team are on hand to provide a quality and efficient service. Every single time.
Our skills and service include, but are no limited to the following:
• 4 Inch Drainage
• 6 Inch Drainage
• Land Drains 
• Septic Tanks
• Deep Drainage
Contact Advanced Paving and Construction to quote on your drainage requirements.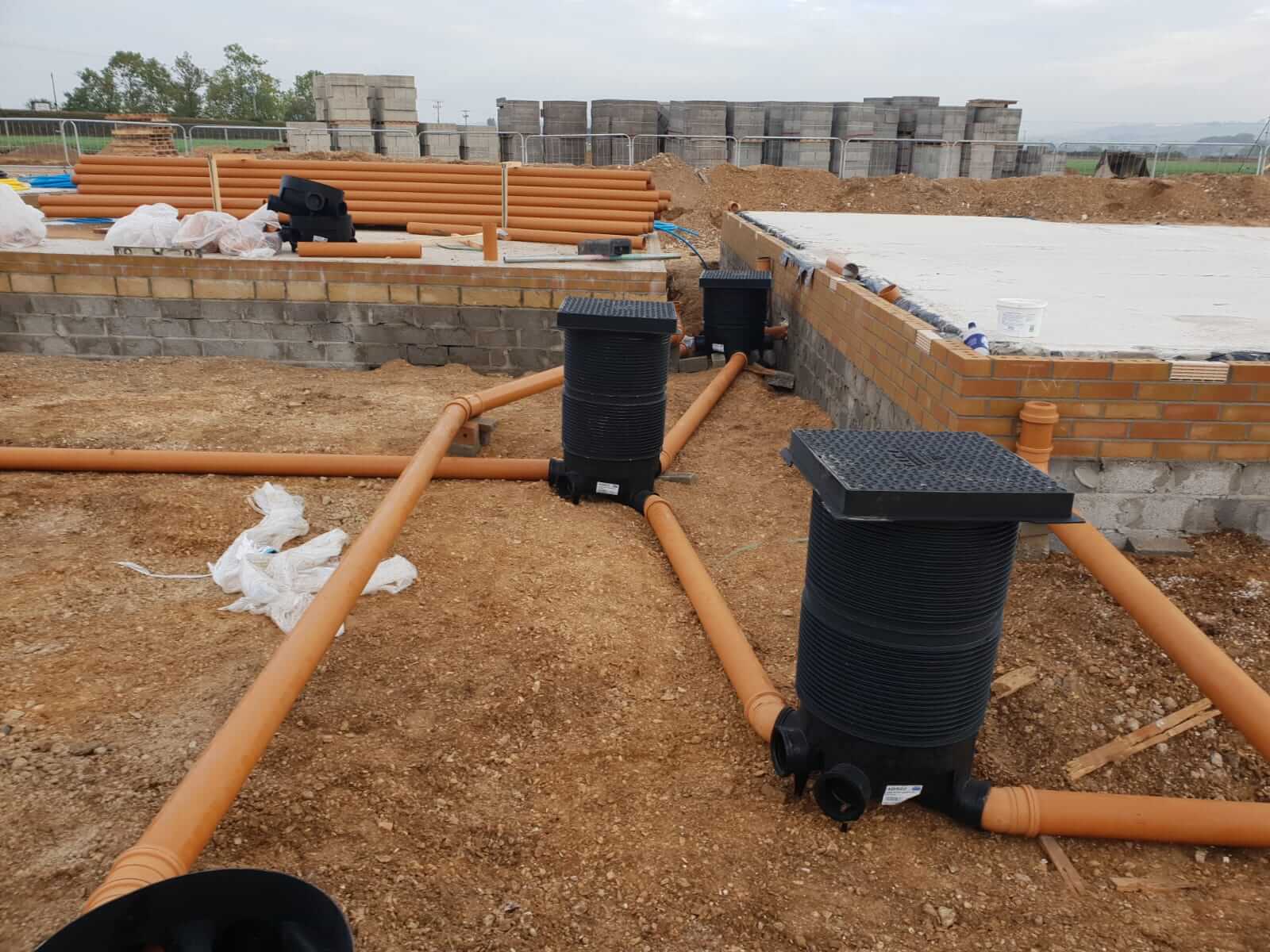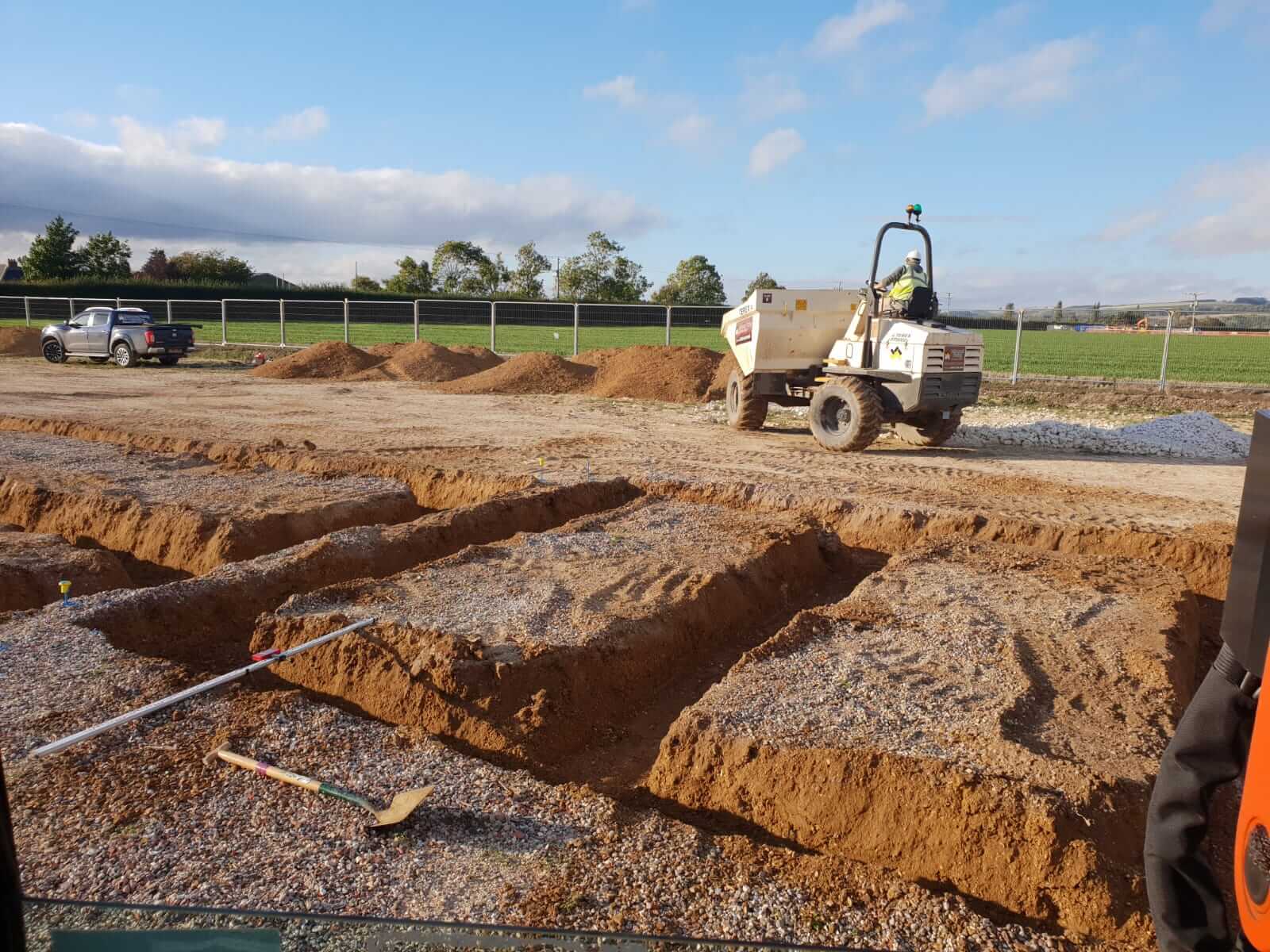 Foundations are a crucial starting point to any house build. They safely provide even distribution of the weight of the subsequent build, mistakes during the foundation stage can prove costly and even limit the chances of selling your property. When it comes to foundations, leave it to the professionals and contact Advanced Paving and Construction, we have years of experience and will ensure your home is built on a stable core.
We will dig and lay your foundations to you meet your specific requirements, we are available for single-building foundation laying or full site pre-build services. We offer a full supply and fit service.
Including Foundation Laying services we can assist with any of the following needs:
• Concrete Foundations 
• Pilling Mats
• Ring Beams
Advanced Paving and Construction are specialists in Concreting services, from a small single shed base to full coach parks, we are able to fulfil your requirements regardless of size. We have a large, experienced team of contractors at our disposal, ensuring your project is completed effectively, and on time.
We handle all aspects of your concreting requirements from site clearance, to product supply and fulfilment.
Contact Advanced Paving and Construction today for all of your concreting needs.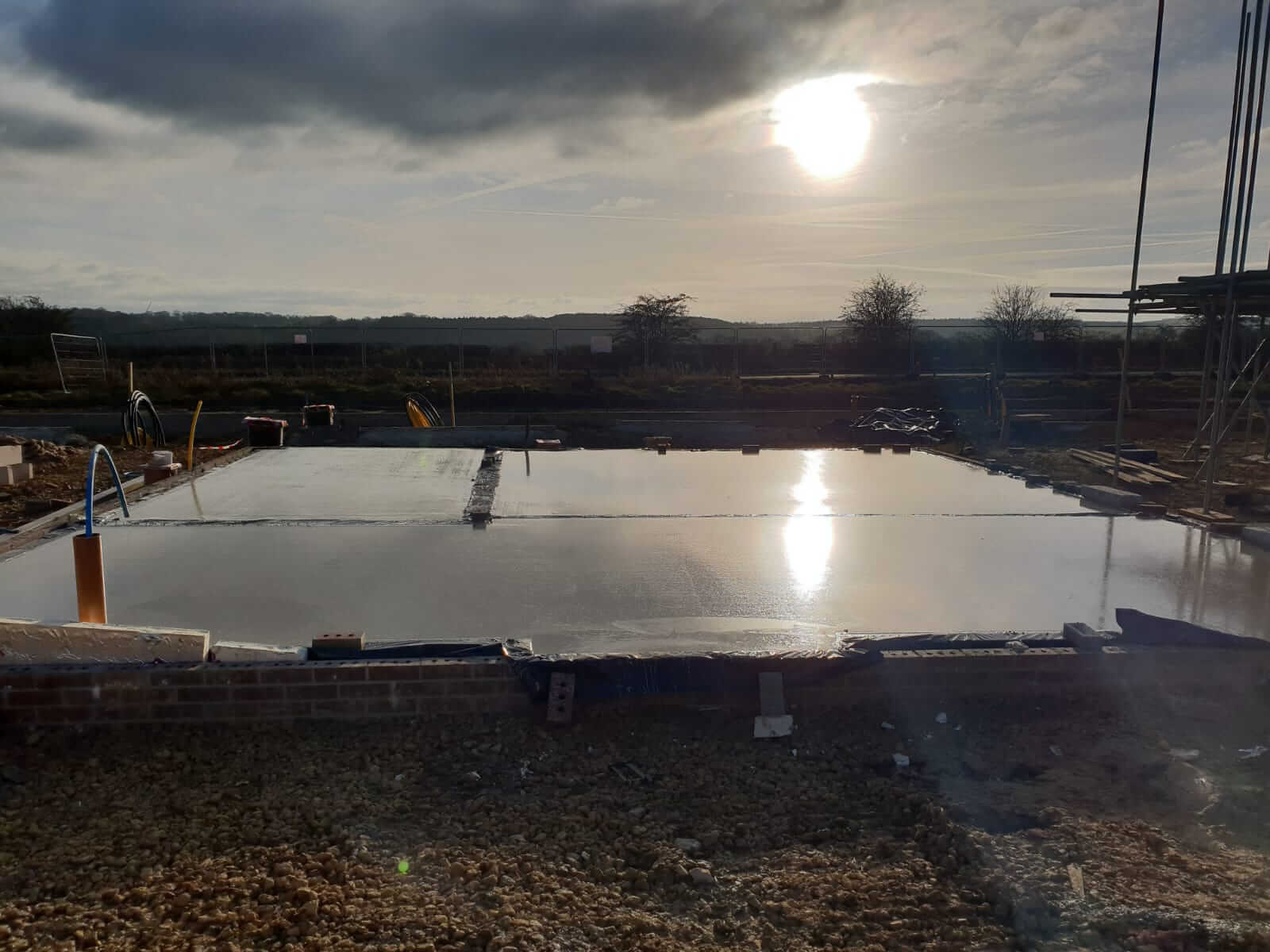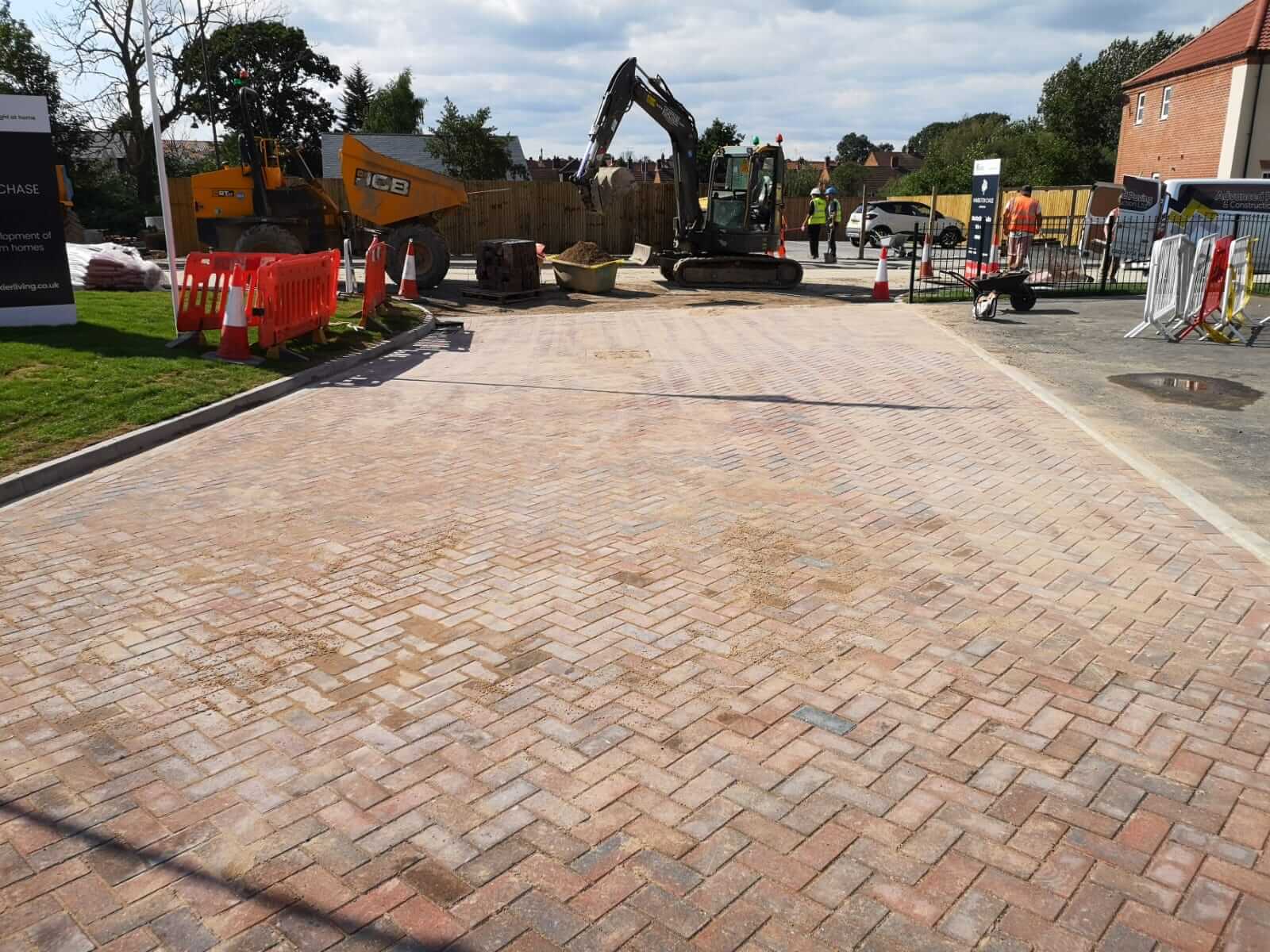 Advanced Paving and Construction can assist with a wide range of external finishing.  Our capabilities include but are not limited to the following: 
• Kerbing 
• Pin Kerbing 
• Driveways and Layouts
• Footpaths and Layouts
• Drainage
• Fencing
If you have a driveway or are thinking of having one installed, then you will require a drop-kerb outside of your property. A drop kerb ensures that the footway is strengthened to take the weight of a vehicle exiting your property. It protects the road and any underground piping from getting damaged, as well as the prevention of damage to your vehicle.
Advanced Paving and Construction are council approved drop-kerb installers, we can advise on the necessary requirements and ensure any work is carried out to the necessary standard. 
If you are thinking of having a drop-kerb or driveway installation, contact the team at Advanced Paving and Construction who will be more than happy to assist.